Last update : december 2008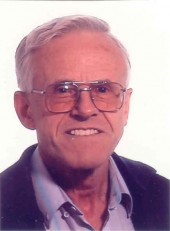 Jacques Gouverneur (born in 1940) is Doctor in Law of the Université Catholique de Louvain (1962) and D.Phil. in Economics of Oxford University (1969).
He achieved a complete academic career at the Université Catholique de Louvain-la-Neuve (UCL), where he delivered courses on « Latin American economics » and « Marxist analysis of capitalist economy ». He also delivered lectures or seminars in several other universities, both in Europe and Latin America. He is emeritus professor of the UCL since 2000.
Parallel to his academic research and teaching activities, throughout his professional life Jacques Gouverneur developed a great number of extra-university training activities intended for very diverse groups, all of them anxious to better understand the current economic situation. Most of the author's publications result from this twofold experience – inside and outside university – and are intended for a fairly wide readership, much wider than academic circles.
The complete bibliography is classified by topics : productivity, Latin-American problems, historical materialism, Marxist economic analysis, capitalism's present crisis. Let us mention here the most important texts :
1971 : Productivity and Factor Proportions in Less Developed Countries : Oxford, Clarendon Press, XVII + 171 pages. This book is a slighly revised version of the doctoral thesis presented at Oxford University.

1990 : « Productive labour, price/value ratio and rate of surplus value : theoretical viewpoints and empirical evidence » : Cambridge Journal of Economics, vol. 14, p. 1-27.

2005 : The Foundations of Capitalist Economy. An introduction to the Marxist economic analysis of contemporary capitalism : Louvain-la-Neuve, Diffusion Universitaire Ciaco, 389 pages.
2006 : « Alternative economic policies against crisis and unemployment » (pdf 0.45 Mo).
2019 : Value and productive labour. A purely social approach to some basic concepts of Marxist economix theory : Louvain-la-Neuve, Diffusion Universitaire Ciaco, 60 pages.